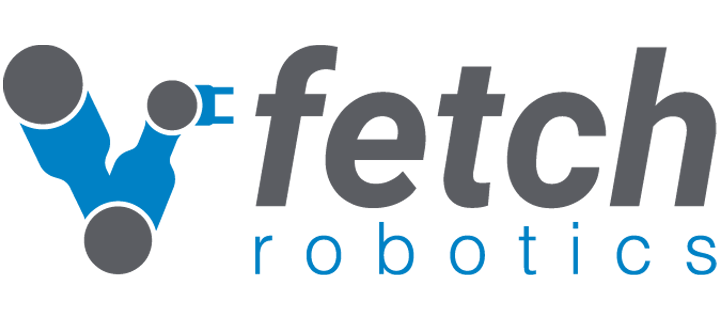 In the modern world, robotics has largely fallen short of our sci-fi-driven expectations—we don't have flying cars or personal butlers. However, there are some places that have fully integrated robotics into their daily operations.
Warehouses and factories, for example, have embraced automation and robotics, while investors and companies are willing to invest more money in continuing to implement and improve this technology.
One notable startup making waves in the robotics industry is Fetch Robotics, a San Jose-based company focused on bringing autonomous mobile robots (AMRs) to the intralogistics and warehouse markets.
Early Foundations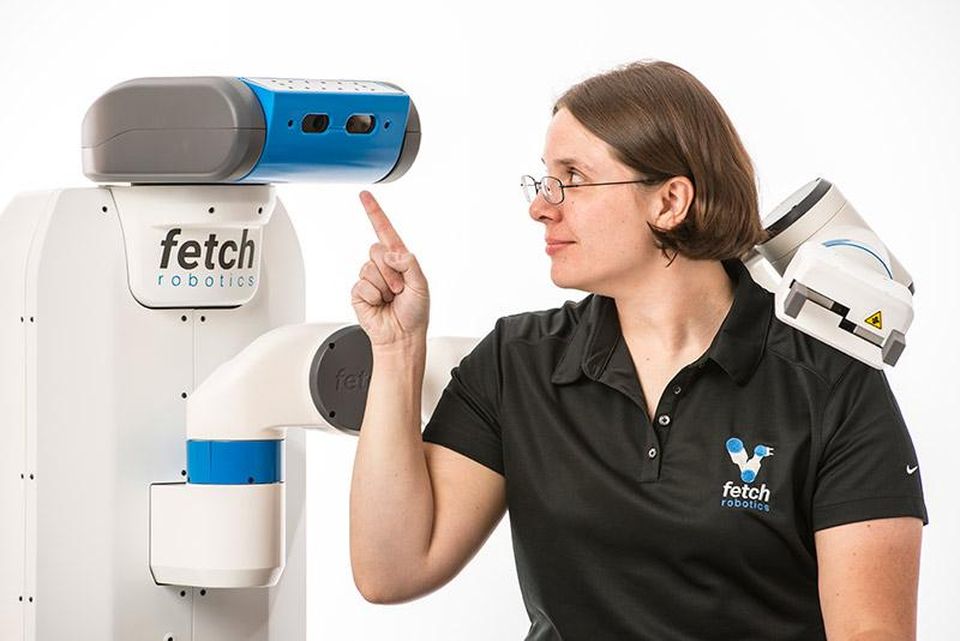 CEO of Fetch Robotics Melonee Wise co-founded the company back in 2014, bringing to the table her experience in developing the open-source Robotics Operating System. Prior to her work with Fetch Robotics, Wise led a team of engineers at the influential research and development center known as Willow Garage, helping to develop the next waves of robot hardware.
A self-described "robotics pessimist," Wise holds degrees in physics engineering and mechanical engineering and was named one of the Top Innovators Under 35 by MIT Technology Review in 2018. Her logical approach to the world of robotics comes from her status as a technologist who knows exactly what these machines are capable of.
Why Automation?
Robotics and automation technology have the potential to help the warehouse and intralogistics markets, mainly because of the increased need for more efficiency. E-commerce and customer desire for same-day delivery means that labor must be fast, accurate, and efficient. In an industry where young people simply aren't looking for these types of jobs anymore and the incumbent workforce is getting older, automation offers warehouses and factories real solutions.
Fetch Robotics founder Wise noted in an interview "In the United States, there [are] 600,000 [warehousing] jobs that are not being filled." One of the challenges facing warehouses is that they can't fill jobs, but they still need to increase their efficiency and speed to meet changing demands. Since many companies are finding themselves shorthanded on the factory and warehouse floor, they're looking to robots to take up the slack. However, robots aren't meant to replace humans at work; they're simply filling the unwanted roles and freeing up humans for other jobs.
Main Components of Fetch Robotics
Fetch's AMRs perform two main types of tasks: data collection and material handling. Several different types of modules sit on top of the bases to perform many types of warehouse tasks, like the HMIShelf robots that transport materials around busy warehouses; the CartConnect robots that help with pickup, transport, and delivery of warehouse carts to different manufacturing or warehouse locations; and the RollerTop robots that are equipped with built-in conveyors to help them receive or hand-off material.
For data collection, Fetch Robotics offers the DataSurvey line of AMRs, including TagSurveyor and ShelfSurveyor. Using RFID tags built into items, TagSurveyors automate inventory and help reduce loss in warehouses. The ShelfSurveyor models take photos of shelves within warehouses and factories to assist with restocking and tracking of inventory. The robots use an automated charging platform, enabling them to charge when necessary and then automatically resume whatever tasks they were performing.
In 2015 Fetch Robotics released two robotics systems tailormade for logistics. Called Fetch and Freight, the former is an advanced mobile manipulator, while the latter is a mobile base that can carry up to 110 pounds and follow humans around a factory or warehouse floor. A number of sensors ensure that the robots don't collide with other workers or other equipment and help them navigate easily around busy, crowded factory or warehouse floors. Meanwhile, tag-scanning technology ensures that even in the most densely packed areas of a warehouse, accurate inventory counts can still be made.
Cloud Technology
One of Fetch Robotics' best features is its use of cloud technology and its status as the world's first creator of a cloud robotics platform. Called FetchCore, the platform helps customers manage their fleets of Fetch robots and monitor any activity across multiple warehouses and in all different manufacturing and factory environments.
Using the technology, businesses can rapidly deploy teams of AMRs and quickly and easily scale or re-deploy these systems depending on the changing needs of particular areas. Because of the cloud platform, Fetch AMRs can be deployed in less than a day.
Customers can map out their factory floors or warehouses using a joystick, as well as set up parameters for their robots, like speed-limit areas, drop-off locations, or areas the robots can't go. The map will typically take around 15 minutes to set up, and three days for training employees and the robot.
With its unique cloud-based platform and team of AMRs, Fetch Robotics stands ready to improve the speed and efficiency of warehouses and factories all across the country. It is even set to launch internationally, after recently raising $46 million dollars in funding this past July.