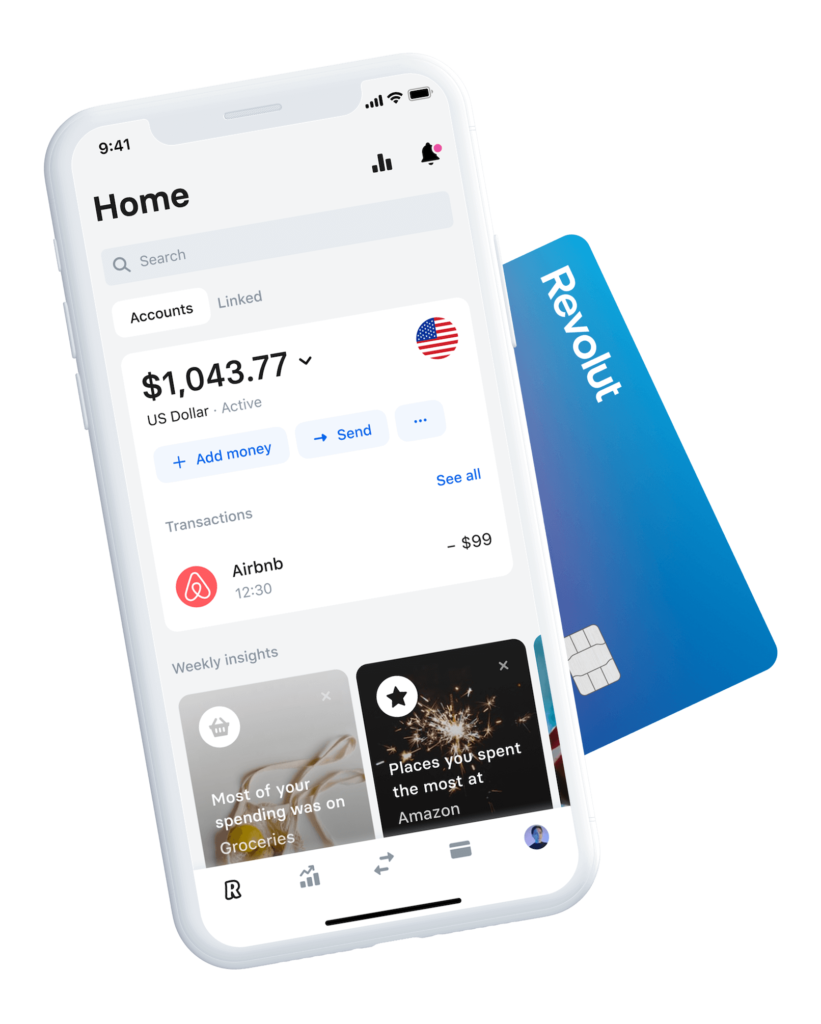 Amid the fintech revolution, mobile banking apps are becoming more popular. People are increasingly turning to them as an alternative to traditional financial solutions. Offering the ability to complete transactions quickly, these apps provide useful tools that help people manage their money. 
Indeed, mobile banking is one of the most common tasks people use their smartphones for. A 2018 study by Citi revealed that around one-third of Americans (31%) use mobile banking apps more than any other on their smartphone. Social media (55%) and checking the weather (33%) were the only mobile activities that were more common. The same study also showed that 62% of millennials and 46% of all consumers had increased their mobile banking usage in the last year. They seem to be satisfied with the service: 91% of mobile banking users prefer to use their bank's app rather than visit a physical branch.
This touches on one divide in the mobile banking app market: those apps created by major banks like Bank of America, JP Morgan Chase, and so on, versus the apps for upstart, digital-only banks. Sometimes called "neobanks," these exist completely online, without physical branches. Investor interest in neobanks was strong throughout 2019: they raised $2.5 billion in 55 deals in the first half of the year, according to CB Insights.
Based in Europe, the fintech startup Revolut falls into the digital-only category. It is seeking to transform the mobile banking experience through its app's comprehensive suite of financial services.

In late March 2020, Revolut launched its app and services in the United States, after achieving success in terms of both fundraising and the volume of users in Europe. With more than 10 million customers in Europe and a recent fundraising round of $500 million that brought the company's valuation up to around $5.5 billion, there is a fair amount of interest surrounding this fintech firm as it rolls out stateside.
Indeed, tens of thousands of customers in the US signed up on Revolut's waiting list ahead of its launch, and they now have access to the app's core features. Many more people are expected to follow suit.
Of course, Revolut is not the first mobile banking service app, so what's made it successful so quickly?
What is Revolut?
Revolut is a banking services app that enables customers to set up and manage their accounts directly through their phones. A completely branchless banking solution, Revolut provides users with both physical debit cards and virtual debit cards to use on the app.
Founded in London by Nikolay Storonsky and Vlad Yatsenko and launched in July 2015, Revolut offers customers access to currency exchange with no fees and peer-to-peer payments, as well as the ability to undertake stock trading and cryptocurrency exchanges.
The app, which features built-in money-managing tools, supports ATM withdrawals in 120 currencies and allows currency exchange in 29 currencies. There are also personal and business account options.
Revolut has a banking license only for mainland Europe that was obtained from the Lithuania central bank in 2018 and that will allow the company to soon offer personal and business loans. It's working to secure a UK banking license. In the United States, it has partnered with Metropolitan Commercial Bank for its banking infrastructure, with deposits FDIC insured up to $250,000.
Based on figures on the Revolut website, the app has more than 10 million active users and has handled more than 350 million transactions with a total value of more than $50.5 billion.
Who are Revolut's investors?
In February, Revolut raised another $500 million in investment in its latest round of funding to help take the company's value up to $5.5 billion. These numbers make it the most valuable fintech startup in Europe alongside Klarna, an e-commerce payments company.
The latest round of fundraising was led by TCV, a Silicon Valley-based venture capital firm that was an early investor in Netflix and Facebook. It also saw fresh investment from earlier investors such as DST Global, Ribbit Capital, GP Bullhound, and Lakestar.
After 12 funding rounds, Revolut has attracted $837 million in total funding from 33 investors, seven of whom are lead investors.
What services does Revolut offer?
In a nutshell, Revolut's services center on the ability to spend, save, receive, and manage money, as well as to transfer funds between currencies.
After setting up an account, customers in the United States will receive a Mastercard debit card, which can be used the same as any debit card to make purchases and cash withdrawals.
Providing features to help customers to manage their money, the app has built-in budgeting software to track expenditure and set limits on spending. Moreover, there is an option to round up to the nearest dollar on purchases and to store the spare change to help with saving. Instant notifications are sent for each transaction to ensure that users are aware of every dollar that is going in and out of their accounts.
Revolut's initial success in 2015 was based on enabling users to spend their money abroad without incurring large transaction fees, and that remains a key feature. Through the interbank exchange in the app, people can spend abroad in 150 currencies with no fees, while a 0.5 percent fee applies to spending above $6,500. ATM withdrawals overseas are also free up to $300 per month.
The same applies for international transfers from the Revolut app: money can be transferred in 30 currencies for zero fees and a 0.5 percent fee for spending over $6,500 per month.
Customers also have the flexibility to freeze and unfreeze their card if it gets lost, while location-based security means that transactions from different locations will be blocked to safeguard the account.
The app's core services are available in the United States. Meanwhile, in Europe, additional features like stock and cryptocurrency trading, insurance products, saving accounts, credit, and rewards are also available. Such features are expected to be rolled out in the US in the near future.
Revolut also offers a premium subscription for personal accounts for $9.99 per month, which includes additional features such as global express delivery, airport LoungeKey Pass access, and higher free ATM withdrawal limits of up to $600.
What's next for Revolut in the United States?
While only the core features of Revolut have so far been made available since its launch in the US, there are a number of other ones that will soon be introduced. They include the "high yield savings vault," cryptocurrency exchange services, stainless steel cards, a donation feature, and accounts for children.
Revolut will also soon be launching its business accounts, which more than 250,000 companies in Europe already use.
Given Revolut's rapid growth and the pedigree of the company's investors, it is clear that this banking app is being tipped to impact both the fintech industry and consumers' banking habits.
Some observers believe European mobile-only banks like Revolut may have difficulty taking off in the US, however—this article in Forbes notes that the top three banks in the US took half of all new current account openings in the past year from September 2019, and that rather than fragmentation by disrupters, the American banking sector is seeing greater consolidation.
However, it could also be argued that the current climate could help Revolut's cause, as more people are seeking mobile and digital banking solutions during the coronavirus crisis. AmericanBanker.com reported on an interesting March 15th survey by Lightico that revealed that some 82% of Americans were concerned about going to their bank (presumably due to the possibility of infection) and 63% were more inclined to try a digital app in response. In Europe, the pandemic is responsible for an estimated 72% increase in fintech app usage.
If these trends hold, the covid-19 pandemic could be a boon to Revolut, digital-only banks, and the broader mobile banking industry.