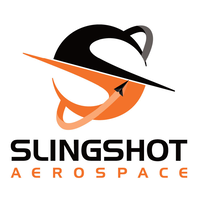 In many different fields, one of the biggest ways that startup companies are looking to make an impact is by finding new ways to use AI and machine learning tools.
Machine learning is a particularly interesting development for many companies. An artificial intelligence-based tool, machine learning gives different systems a way to learn and improve their performance without having to be specifically programmed. It is generally focused on creating computer programs that can access relevant data and learn how to use it to improve themselves. This can help significantly with processing data—particularly large amounts—at much faster speeds than human beings can.
One company, Slingshot Aerospace, is leveraging AI and machine learning solutions to tap into one of the largest untapped data sets in the world: surveillance data from outer space.
Founders and Mission
Launched in 2016, Slingshot Aerospace is an advanced analytics company that is trying to help companies and defense contractors analyze available data faster and utilize it more effectively to make quick decisions, particularly in combat situations.
Co-founded by so-called "serial entrepreneur" David Godwin (CEO), along with former Air Force officers Thomas Ashman (chief product officer) and Melanie Stricklan (chief strategy officer), Slingshot Aerospace is rapidly becoming a leading voice in AI-driven space tech solutions across many different spheres.
The data solutions created by the company can be used for various commercial and defense applications and even disaster response, helping to speed up the time that currently exists between collecting relevant data and interpreting and using that information to make critical decisions.
What Is the Data Problem?
Much like the problems we've seen in the healthcare sector, defense companies and others that use satellite images and surveillance data are running into a problem of too much data with too few people around to help interpret it. This leaves a vast and largely untapped wealth of information.
In recent years, there has been a huge increase in the number of drones, satellites, and other sensors both sending information out into space and back down to the Earth. While serving as an officer in the United States Air Force, co-founder Stricklan noted that the US government was collecting more data from satellite images and live video feeds in one day than the NFL has in its complete archives.
The resulting data is largely checked manually for relevant information, but Slingshot Aerospace aims to make this process much more efficient by leveraging machine learning and AI to search through the data and compile relevant information with better speed and accuracy.
Available Solutions
Slingshot Aerospace currently offers companies a few different solutions to choose from.
Orbital Atlas is a space situational awareness platform that provides information on every object in space orbiting the Earth. It can also be used as a predictive modeling engine, applying machine learning to information obtained through space observation and other data such as weather patterns. Just last year, the Air Force Space and Missile Systems Center awarded Slingshot Aerospace a two-year, $6 million contract to take the company's Orbital Atlas solution and customize its offerings for potential military use.
The decision to use a commercial solution for space control comes on the heels of many years of work on the Joint Space Operations Center Mission System Increment 2, which has experienced numerous setbacks and other developmental problems. With the increase of machine learning solutions being developed by companies in the private sector, the military is now ready to try these tools to better understand what might be coming next in this arena.
Slingshot Aerospace also offers Earth Portal, a geospatial visualization portal, and N2X, an edge-AI framework that can be used for spacecraft and drones. In addition to its work with the United States Air Force, Slingshot Aerospace is also working with Boeing, NASA, and BAE Systems.
The company has received seed funding from a number of investment firms, including Sway Ventures, Stage Venture Partners, Okapi Capital, and ATX Venture Partners, among many other sources.
Space Tech on the Rise
Last year, companies involved in space tech saw a significant increase in funding, showing that there is a great deal of interest in these space solutions. Though we might not be headed to Mars anytime soon, important AI and machine learning solutions, like those created by Slingshot Aerospace, offer a huge opportunity to apply all of this data to orbital and geospatial exploration.
These insights are hugely important, not just for defense, but also in terms of disaster relief and other types of commercial applications. Machine learning solutions help free people up to focus on more important work, allowing the computer programs and AI solutions to deal with the grunt work of organizing and identifying relevant data. With that solved, humans can focus on making important critical decisions much faster than before.