Imagined by John Q. Public to be little more than an online bookstore at its launch in the mid-1990s, Amazon is now one of the "Big Five" (i.e., the five largest information technology companies in the United States). Its website describes it as focusing on "e-commerce, cloud computing, digital streaming, and artificial intelligence." Nevertheless, its strategy remains somewhat opaque from an outside perspective. Indeed, the multinational company creates the impression of having a shotgun approach to innovation, meaning that it adopts multiple innovation strategies simultaneously, resulting in some runaway successes among numerous failures.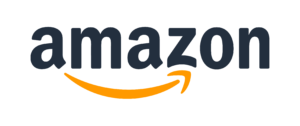 Amazon Relies on a Mix of Internal Innovation and Acquisitions
Lab126, Amazon's secretive R&D lab in California, is responsible for the Kindle and Alexa, but also the dismal Fire phone. The lab is a tribute to Amazon's belief in, and understanding of, internal innovation. But in 2017, the group showed an uptick in acquisitions, including of Whole Foods Market, Inc., thereby gaining a foothold in groceries and brick-and-mortar stores, the Middle Eastern e-commerce site Souq.com, which spearheaded its expansion into the Middle East and North Africa (MENA), and life science startup/cancer-testing venture Grail, which initially confused onlookers until the cloud computing opportunities of genome sequencing became evident.
A Non-Traditional Bank
Many in the market have been watching for Amazon to move into digital banking. But, according to CB Insights, Amazon has already been shaking up the banking industry without any intention of ever applying for a banking license. Instead of aspiring to be a traditional deposit-taking bank, the retailing giant focuses on payment products that will allow it to be its own bank. It's simple – the easier Amazon can make it for clients to access and spend money, the more it can sell to them.
Amazon Pay, Amazon's flagship payment product, functions as a digital wallet for customers and a payments network for merchants and shoppers. But Amazon Pay is the result of multiple experiments – beginning with the acquisition of TextPayMe in 2006, then Bill Me Later and several other missteps. And the group's acquisitions aren't only American; it commits to investing in emerging markets where growing middle classes and rapid mobile adoption offer e-commerce opportunities.
In India, for example, Amazon acquired Emvantage Payments, which was integrated into Amazon Pay and relaunched as a digital wallet. It also acquired Qwikcilver, a prepaid gift card company, and integrated its services to be used for payment on Amazon's India marketplace.
A Fintech Hub in Dubai
Amazon is making great strides to expand its business in the largely untapped Middle East market. In addition to the $586 million acquisition of Souq.com, a trusted operator in several Gulf states, including Saudi Arabia and the United Arab Emirates, Amazon has opened its online platform to Israeli retailers. It has also launched its Prime membership program in the UAE and taken Amazon Web Services to Bahrain.
Now, Amazon has announced the opening of a Fintech Lab at the Dubai International Financial Centre (DIFC) Innovation Hub. It intends to work with startups and partners to develop new digital payment solutions. Amazon Payment Services (APS) Managing Director Omar Soudodi says it's critical to support regional startups and fintech companies to drive innovation in combination with Amazon's global expertise on new products and services.
Amazon Pay is not available in the MENA region, and Amazon launched APS in December 2020 to service MENA customers. It's a rebranding of another 2017 acquisition – a fintech startup called Payfort. And it represents a collaboration of esteemed local banking institutions, including First Abu Dhabi Bank, Al Rajhi Bank, and Mashreq.
Mr. Soudodi says times are bound to be exciting for fintech organizations in the region; despite some of the associated risks, it's already possible to make frictionless payments using voice and biometric palm prints without a device. At this point, he adds, there are almost 300 fintech competitors in the GCC, all attempting to overcome cash digitization hurdles, among other things.
The UAE to Be Cashless by 2030
In a recent poll, Standard Chartered found that 64 percent of 12,000 respondents aged 18 and above expect the UAE to be a cashless society by 2030. Before the COVID-19 pandemic, most residents preferred to shop in person. However, the pandemic has short-tracked the shift to a cashless society, with many individuals and businesses steering away from exchanging cash for hygiene and safety reasons.
Amazon is one of the world's most successful, wealthiest companies. This latest investment aimed at fostering fintech startups sends a strong message. The new Dubai facility shows the group's commitment to emerging markets and its belief that there is still much to come from innovation in the fintech space.